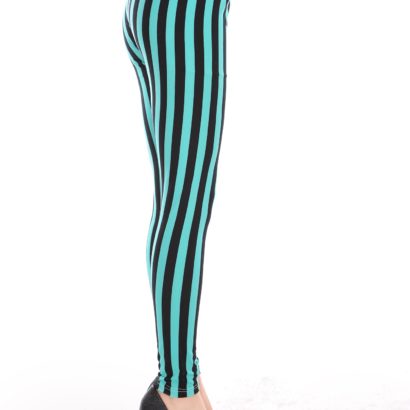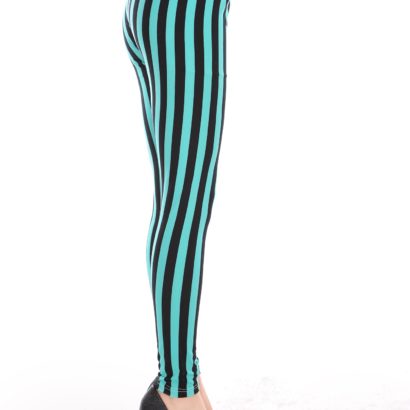 Black and Green striped cotton legging
Black and Green striped cotton legging
FABRICS & FEATURES All of our leggings are designed with a mois- ture-wicking, chafe-resistant and all-way stretch fabric for your comfort. Plus, we've tested all our styles to make sure they aren't see-through, so you can remain confident as you stretch it out.
SHAPE/LENGTH
Whether you're petite or tall, athletic or pear-shaped, we've got the perfect pair for you! Fight the heat in a shorter capri legging or cover up in one of our full-length styles. Not feeling so confident when it comes to your middle? Opt for one of our high-waisted leggings for extra coverage!
Style tip: If you have an hourglass body shape, we recommend choosing a capri legging in a dark or neutral colour
COLOR/DESIGN
Add a pop of color to your routine with one of our outfit-lifting hues or steal the spotlight with eye-catching prints that are equal parts edgy and chic. From dark to light shades, geometric to floral prints, we'll help you make your workout wardrobe truly unique.
Style tip: If you're curvy and love prints (who doesn't), choose either a patterned laegging or top, not both.
GYM & WORKOUT LEGGINGS
Whether you're lifting weights or getting your groove on in a cardio dance class, you want leggings that'll comfortably hug your legs, not stick to them. So, opt for bottoms designed with sweat-wicking and all-way stretch technology to keep you feeling dry and supported. Go with a medium compression level and a high-waisted style with a wide waistband to help keep your abs in.
YOGA LEGGINGS
When it comes to yoga leggings, the cozier, the better. Opt for a wide waistband that won't dig into your lower back during those mat-based poses. Choose a light compression level with the perfect amount of stretch and a soft, non-slippery fabric. Don't hold back on colorful designs and prints — yoga leggings are meant to seamlessly take you from studio to street.
RUNNING LEGGINGS
Hitting the pavement? No problem! When it comes to running, opt for leggings that really have that second-skin feel. Choose a pair with a high compression level and which has been designed from a breathable fabric that responds to rapid temperature changes, wicking away moisture. Forget high-waisted leggings! You want a waistband that stays firmly in place without being pinchy.