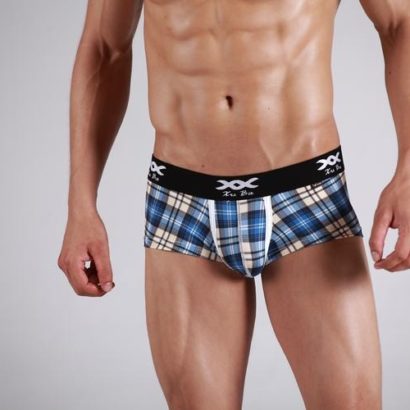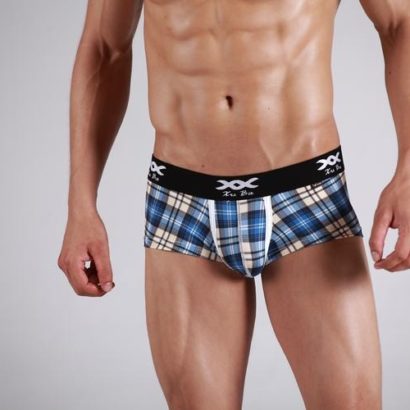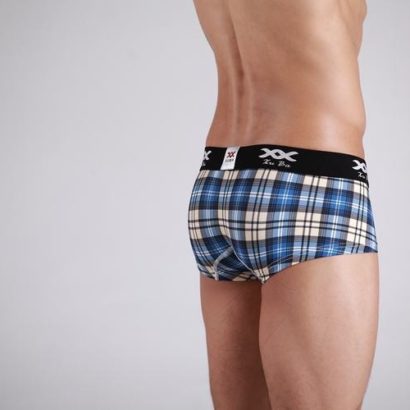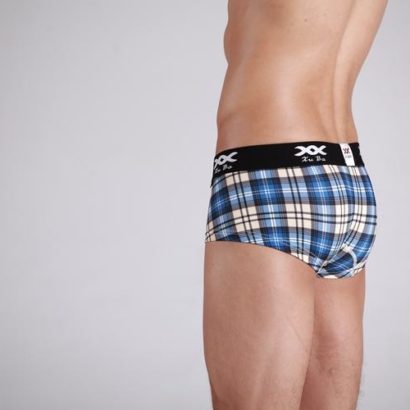 Is my underwear suitable to me?
This question is what we ask to ourselves before we wear our boxers, but first did you know the types of underwear and what they are suitable for. There are many types:
Boxers: Compatible with Big, Fit & Muscular men
Briefs: Compatible with Thin, Fit & Muscular men
Low-rise Brief:  Low-rise briefs sit below the natural waistline on the hips giving you just enough fabric to cover you up, and not much more; additionally, many are engineered to enhance the package.

Wear With:  Low-rise jeans and shorts, workout pants and shorts.

Mid-rise Brief:  The waistband of a mid-rise briefs sits at the natural waistline.

Wear With: Regular cut jeans, dress pants and board shorts.

High-rise Brief:  The waistband of a high-rise brief sits right below the belly button, providing a more traditional fit.  A high-rise brief can streamline the waist, eliminating love handles and smoothing the stomach.

Wear With: High-waisted pants.
Boxer Briefs: Compatible with All body types
Trunks (Not Swimming Trunks): Compatible with Thin, Fit, Muscular & Wide-Hipped men
Also WE wear boxers/ underwear for many reasons:
Wearing Boxers to Increase Fertility

Wear boxers for medical benefits. Try boxers, not briefs, if you're looking to improve testicular health

Use boxers to increase fertility. If you want to really increase your fertility, though, you need to remember that it takes 10 to 11 weeks for sperm to be produced
Make sure you have enough support. Make sure you take into consideration the need for support. Boxers are not going to be a great idea when you are working out.

Wearing Boxers for Sex Appeal

 Attract your significant other by wearing boxers. Maybe you think that women (or men) will prefer you in briefs. After all, they're tighter, right? This makes you think they will show a person what you've "got."

Use boxers to show your personality. Boxers are great because they can highlight a certain vibe you're trying to create.

 Follow underwear etiquette. Yes, your underwear can tell a person a lot about you. There is such a thing as underwear manners.

Picking the Right Boxers

Pick your style of boxers. You might want to try boxer briefs. This is a middle road compromise. These are basically briefs with legs.

Wear boxers to hide your flaws. Men who are aging might prefer boxers because they can hide more imperfections
Choose the fabric. Boxers are great because they come in different fabrics, whereas briefs might be a bit more limited in choices.
Consider color. The great thing about boxers is that they come in different colors. Avoid white unless you want to spend more money because they won't last as long
So Just Shop through Orderac and choose what you need and fit you.-